Melina Kumer Reichmann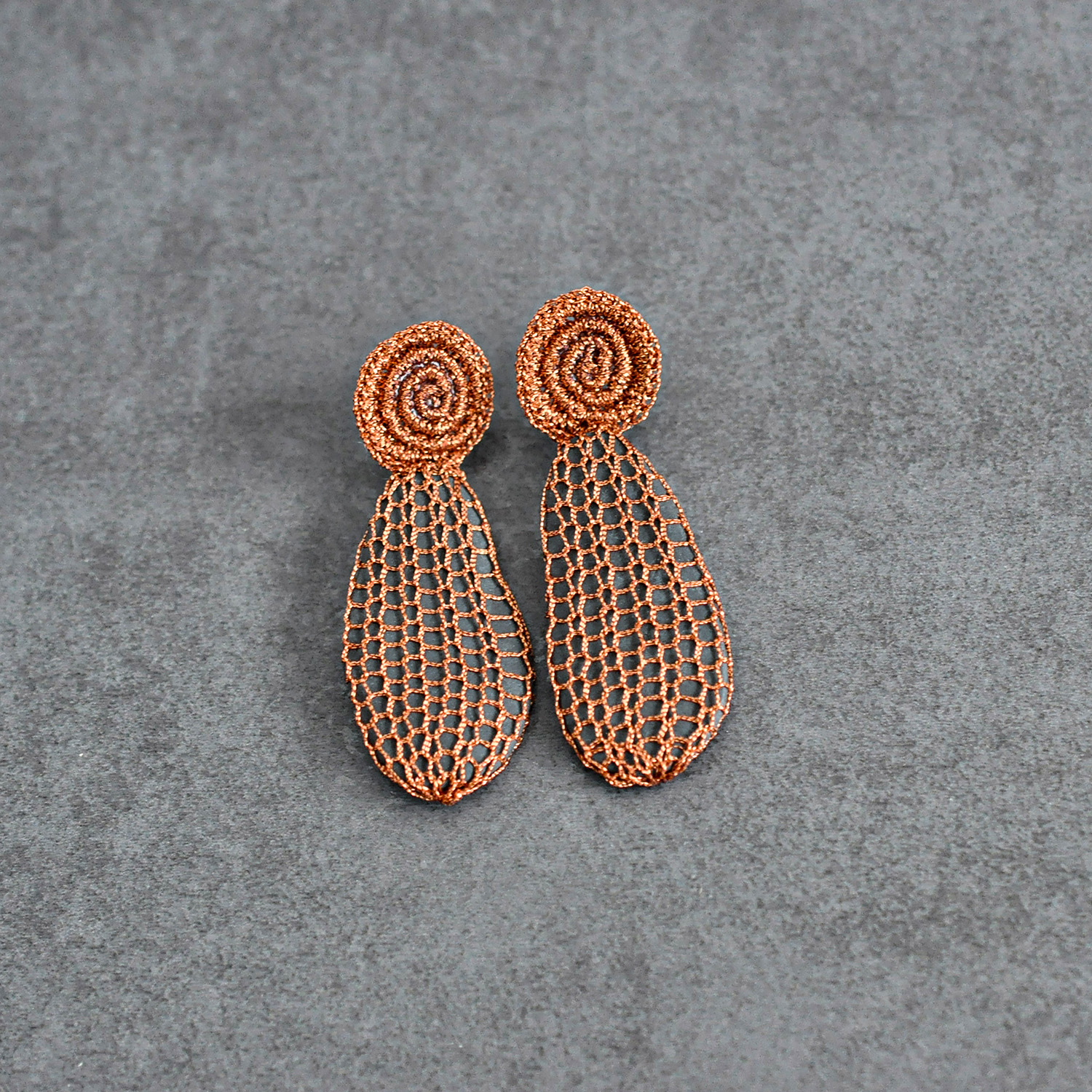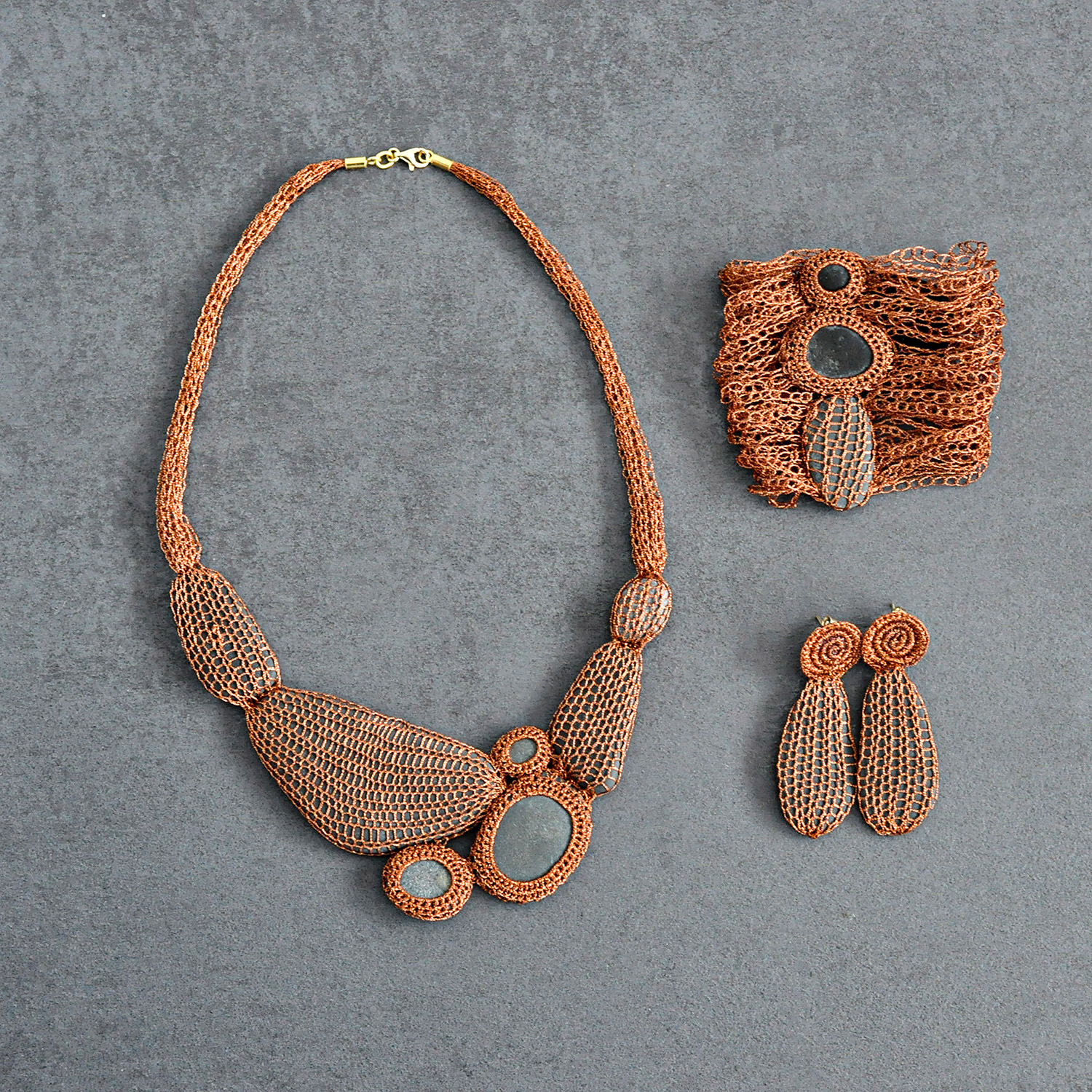 The Fire & Ashes collection
connects the polarities of life - light and shadow, softness and hardness, transience and permanence. It suggests the glowing fire within and reminds of what is essential.

Crochet and embroidery are slowly disappearing from our society. Patterns are often outdated and the knowledge of these cultural techniques is disappearing from primary schools. Handwork is deeply rooted in my ancestry - I continue this tradition, but as a graphic designer and contemporary artist, I reinterpret it with my own patterns to express a new language of colours and shapes.

Found stones are not precious stones, but each individual stone can exude something special. Even ordinary stones can sparkle like stars ...



---
After four years at the Slovenian Gymnasium in Klagenfurt, I studied sculpture at HTBLA Ortwein in Graz.
After a 2-year training at the Industrial and Object Design College in Borovlje, I completed my studies at the Masterclass for Object Design at the private school Scuola Italiana Design in Padua.
During my internship year I worked for renowned manufacturers such as GEOX and Diesel.
In 2010 my sketched jewellery collection was sold in all Diesel-Stores worldwide. At the same time, I started to conceptualise my own jewelry line, Mesh Stones - Umgarnte Steine. I worked as a graphic designer in Klagenfurt for three years.
Since 2013 I have been a freelance jewelry designer and graphic designer in Šmihel. I am intensively working on the traditional crochet patterns of our bilingual area and trying to shape them in a new, modern way.
For my work I will receive a "folk culture" promotion award from the Land of Carinthia in December 2021. In 2021 my work changes to an artistic direction, so I apply as a freelance artist.
www.umgarnte-steine.at
www.facebook.com/UmgarnteSteine
www.instagram.com/melinakumerreichmann