Martina Lončar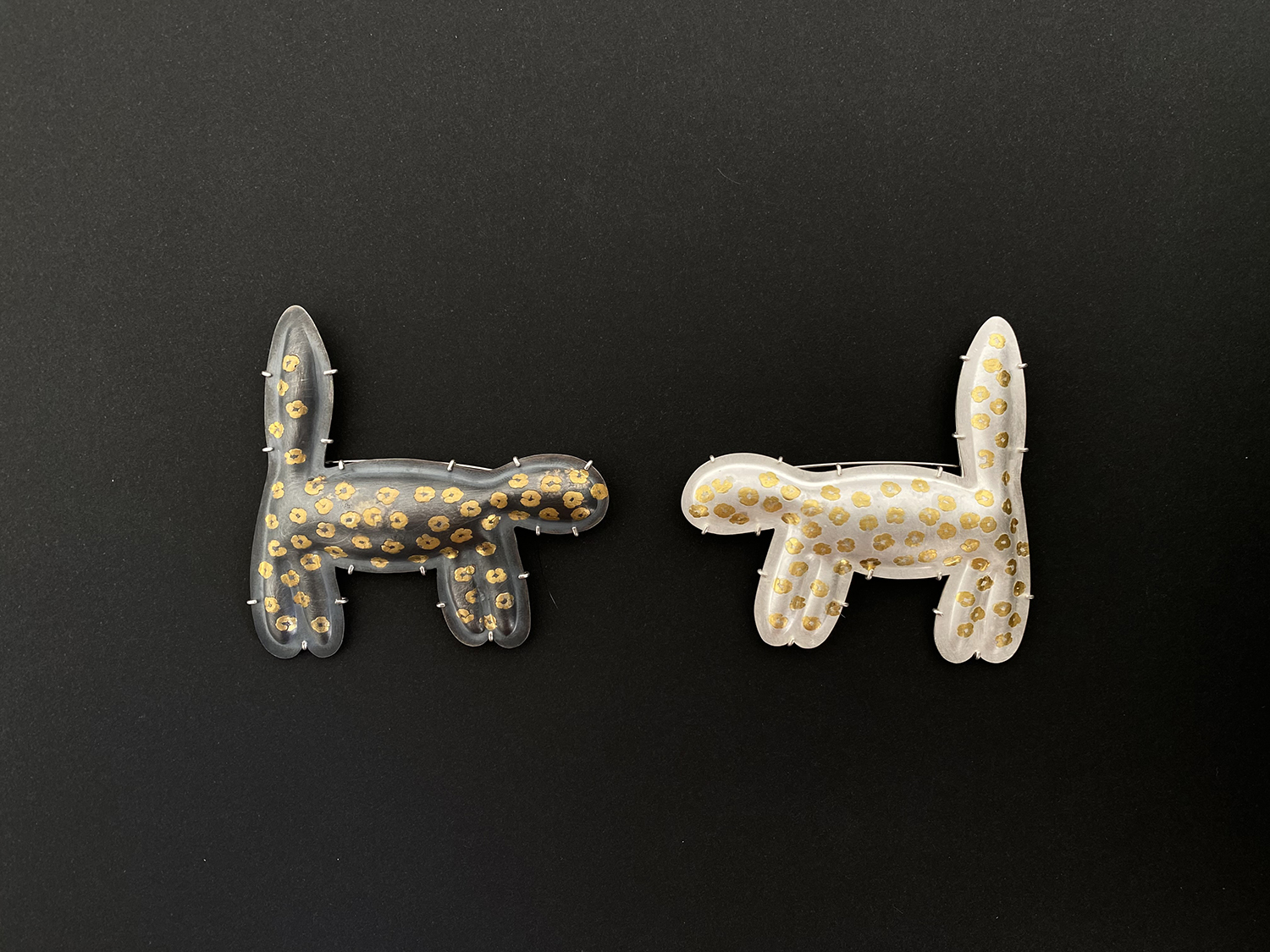 Through experimentation with precious metals and traditional techniques, I have created a collection that showcases my exploration of how to create animal-like ornamentation onto the surface. The inspiration for my leopard brooches was drawn from a relief depict-ing two leopards in Katal Huyuk, Turkey form 6000 b.c. The collection features pieces made from sterling silver and fine gold.



---
I was born and raised in Ljubljana. After graduating in Art History at the University of Ljubljana I moved to Italy where I studied at goldsmith school Scuola Orafa Ambrosiana in Milan. Then I moved to Florence the Cradle of Goldsmiths where I attended several courses, among others I did one year apprentice with Alessandro Dari and Marco
Garezzini. Since 2014 I had the opportunity to work in jewelry co-working space Officine Nora, where I worked and collaborated with artists from all over the world. Today I live and work between Ljubljana and Florence. I have exhibited in various curated shows in Europe among others in Ljubljana, Rome, Udine, Einthoven, Amsterdam, Vienna and Bratislava.
My education has been traditional, however, combined with my passion for experiments and unconventional materials, I have evolved my own interpretation of jewelry. For me jewelry is a visual medium with a personal message and the meaning is fulfilled only when jewelry is being worn. My passion is to find a form that combines concept, function, and beauty. I focus on the creative idea which is always characterised by opposites such as refined materials mixed with raw ones in the simplest way; the craziness of inner mechanisms which are hidden under perfect and simple shapes; precious and luxurious stones without any embellishments. Research is what nurtures my creativity: new tech-niques, new materials, new shapes, the search for knowledge has and will always be the real driving force behind my work.
www.martinaloncar.com/
IG: jewellerymartinaloncar