Kateryna Burlina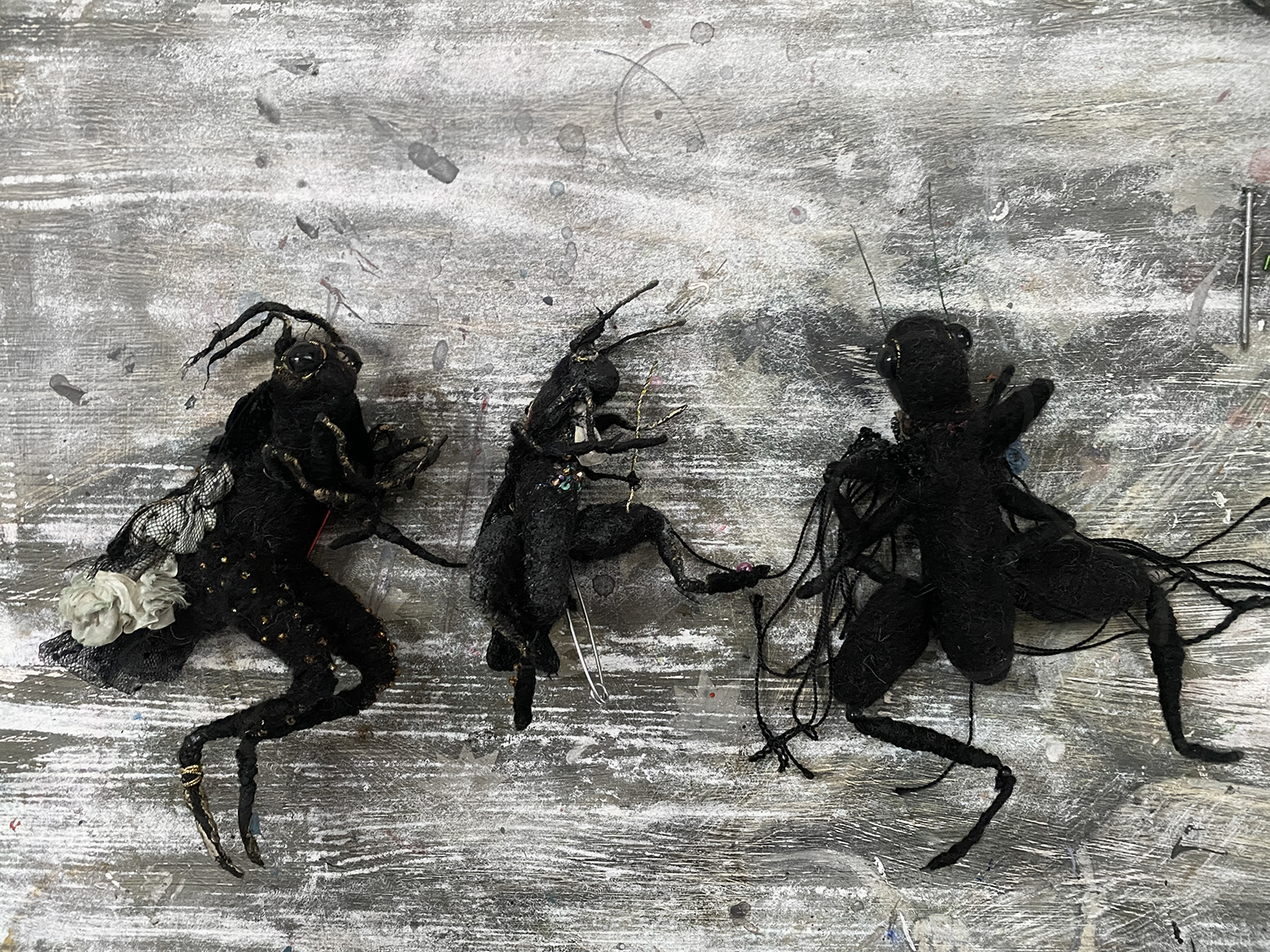 "In the dark rabbit hole"
Wool brooches symbolic fears of the rabbit and his journey in the world of wonders.


---
Kateryna Burlina was born in Kiev in 1977. In the same city she studied at the Academy of Fine Arts and in 2000 graduated from the department of scenography and costume design.
She has been living in Slovenia since 2011. She works in the fields of graphic design, drawing, painting, photography, objects and video. So far, she has exhibited in Ukraine, Poland, Italy, France, Germany and Slovenia (in 2019, Chernobyl, Kiev; in 2020, 9th International Festival of Fine Arts, Kranj; in 2021, Salsaverde gallery, Izola, Ciao Carl; in 2021, Pretorska palace, Koper; in 2022, Galleria, Alga, Neighbours, Izola; in 2022, Art kavarna Odeon, Izola, Portrait (Kateryna Burlina and Francisco Tomšič); in 2022, Luka Koper galleria, U temnij zajčji lukni; in 2023, plac Izolanov, Vsi Izolski zajci'm.
www.facebook.com/profile.php?id=100064708385177