Baiyu Qu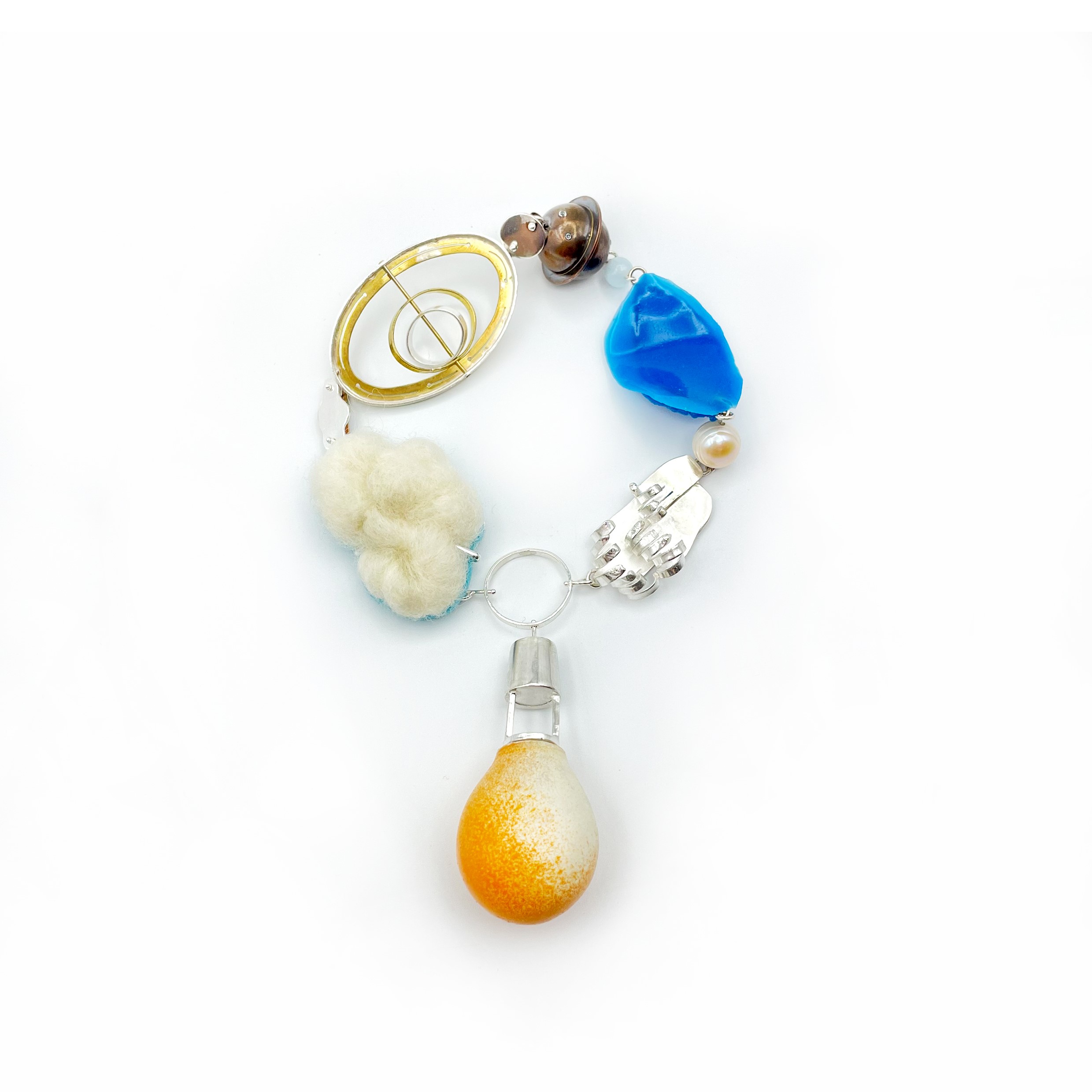 My inspiration is myself. I love traveling, skiing and diving. I enjoy the feeling of connecting with nature. In this work, I combine many different recycled materials to depict what the spirit of adventure looks like. I believe that jewelry is a medium that conveys personality and individuality; moreover, it encourages people to think about the purpose of life and to taste experience to the utmost.



---
Baiyu Qu is an MFA student who studies jewelry at Savannah College of Art and Design. She completed a graduate degree in product design at Huazhong University of Science and Technology in Wuhan, in 2019. With a passion for jewelry, she decided to change her major.
She comes from Guangdong, China, and she improved her jewelry-making skill in the VO studio for two years. She gained a good command of metalsmith, enamel, and comprehensive material. In addition, she received a certificate in diamond classification from GIC—Gemological Institute China in 2019. She loves contemporary jewelry; moreover, she gives meaning to jewelry. She has been designing and selling silver and gem jewelry for three years. With the exposure to commercial jewelry, she has the chance to find the balance between commercial jewelry and artistic jewelry. She won ICDA International Contemporary Youth Art Design Competition – Bronze in 2021. She hopes to become a successful jewelry designer after graduating from Savannah College of Art and Design.
baiyuqujewelry.com